Active Py-ART Development - Submitting a Pull Request (PR)#
The motivation for this blog comes from wanting to change the colorscheme within the default Py-ART documentation images to a more (color vision deficiency friendly color scheme).
Here are the images we are working with: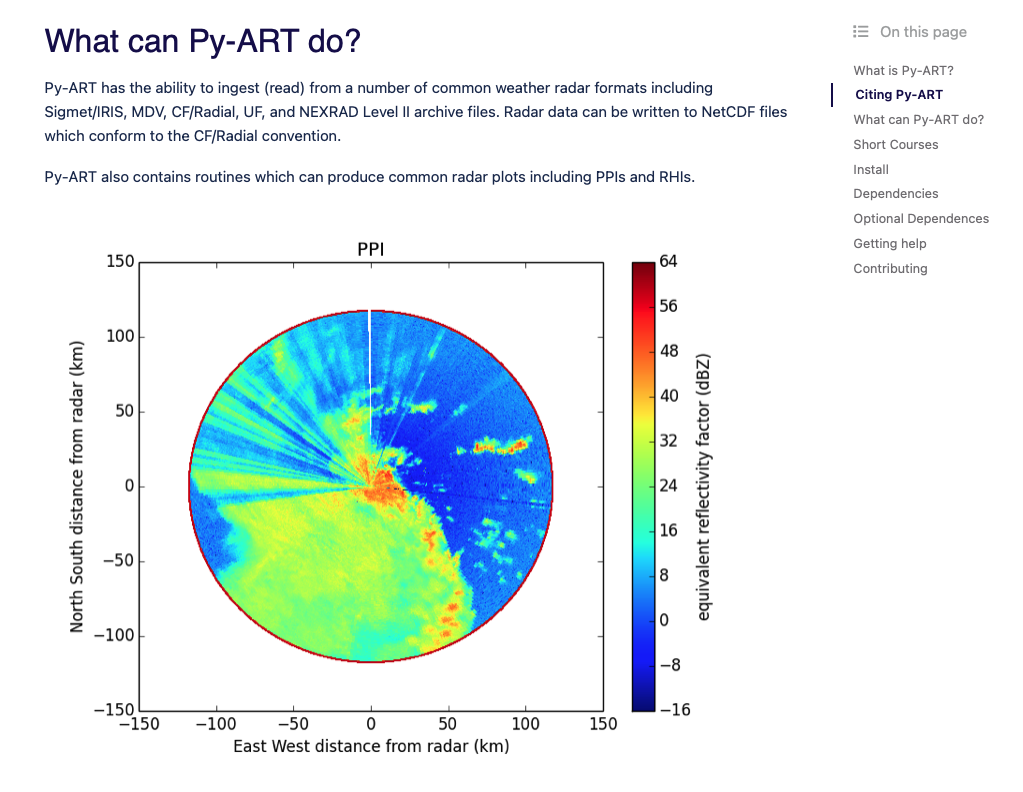 This is also a good time to illustrate how to get started with active development in Py-ART and submitting changes to the source code for further collaboration.
Please refer to the (Py-ART Contributor's Guide) for installation guidence.
I've highlighted some steps of the installation below that tripped me up and might offer some assistance.